PAYMENT BY RESULTS – WHAT CAN WE LEARN FROM THE WORK PROGRAMME?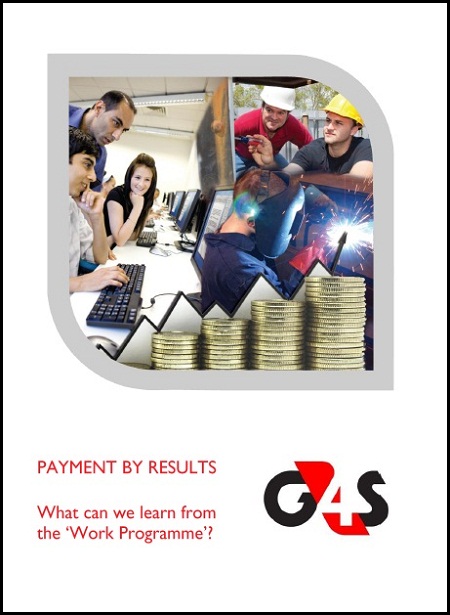 The 'Work Programme' represents the most significant shift in the welfare-to-work industry for many years. One of the most innovative features of the Work Programme is its emphasis on 'payment by results', which means that providers only get paid once an outcome has been achieved. In the case of the Work Programme, an outcome is helping someone secure employment. This policy paper looks in detail at the challenges faced in designing the funding model for the Work Programme. These challenges include: deciding how the Government should fund 'payment by results'; choosing how many providers the Government needs, and whether should they be drawn from the private, public or voluntary sector; ensuring that providers deliver a high-quality service; and deciding at what point providers should be paid for delivering services
The policy paper goes on to discuss how the funding model for the Work Programme could be applied to two other policy areas that will soon incorporate 'payment by results': offender rehabilitation and college courses. The same issues can also be considered by ministers and government officials when assessing other potential opportunities for a more outcome-based funding system such as the NHS.
(published June 2011)
CLICK ON THE IMAGE ABOVE TO DOWNLOAD THIS PUBLICATION